Our CommerceV3 integration is built into the CommerceV3 platform and maintained by their internal developers.
Submitting Your Integration Request
To have access to Rejoiner's integration, you will need to submit a New Feature Request via your store's CV3 Dashboard.
From your CV3 Dashboard, click either the View New Feature Releases button in the content area to see only the most recently released features, or the New Features link on the left nav to see a list of all features and the date they were added.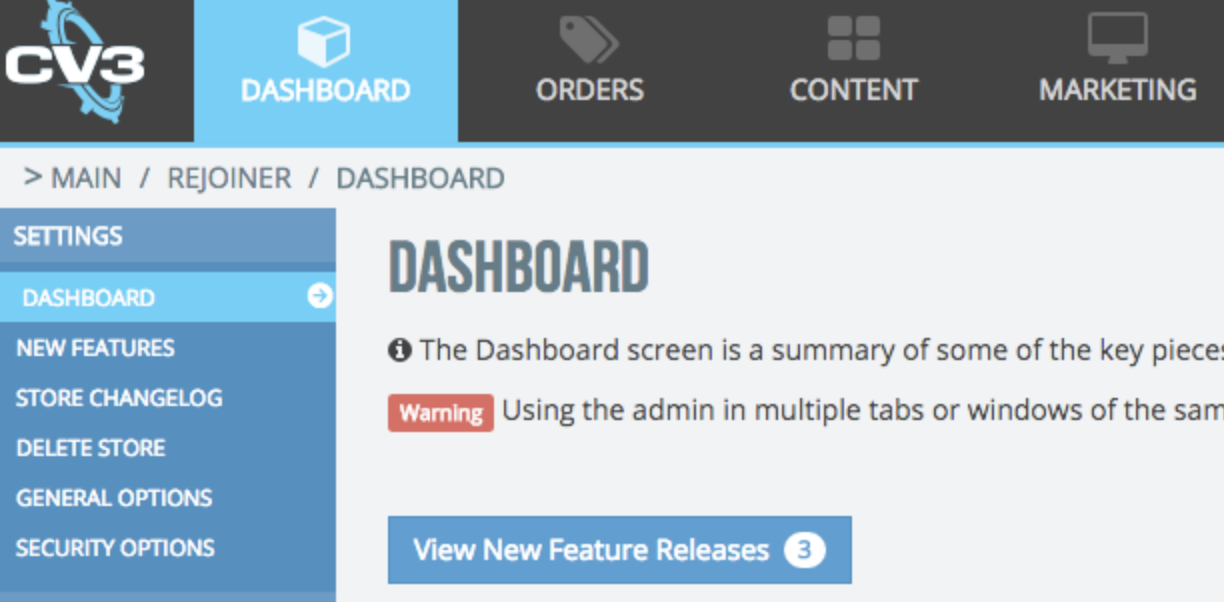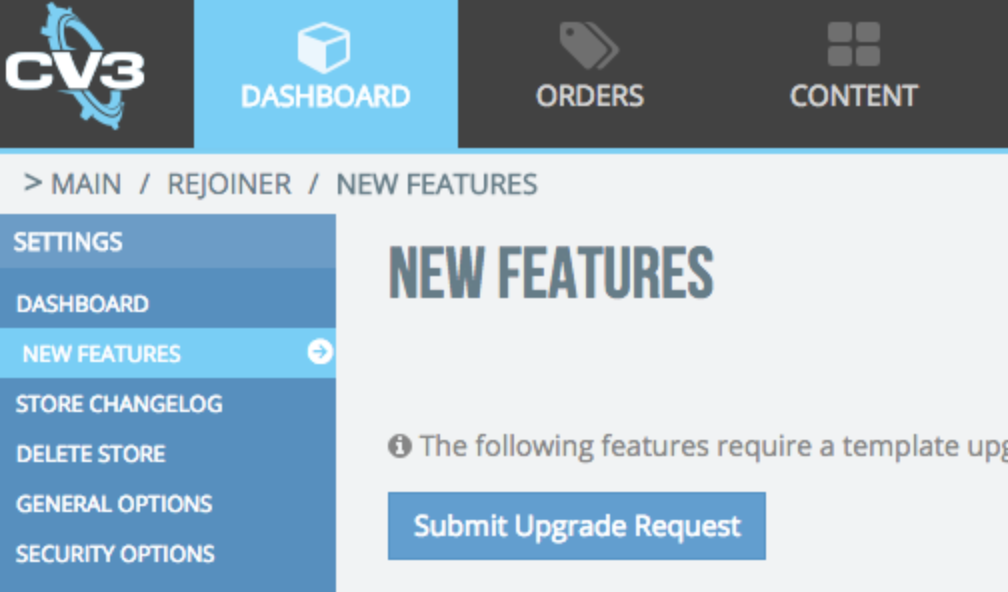 You should be able to see Rejoiner listed there:

Adding Rejoiner requires a template upgrade so you will need to check the box next to the Rejoiner feature and click the "Submit Upgrade Request" button.
Enter your email address and confirm the request. Your request will be sent to support. CV3 will contact you with a quote for your update.
Once your upgrade has taken place, you should be able to see Rejoiner as part of your New Features with a status of "Complete." The next steps are to configure your store with Rejoiner.

Configuring the Rejoiner CommerceV3 Add-on
From your CV3 dashboard, go into Marketing > Email Tools > Third Party and click on Rejoiner Options

Your Rejoiner options will appear and you will have to input your Site ID, API Key and API Secret.

Once your credentials have been added in your CV3's Rejoiner Options, click on the blue "Submit" button to save your configuration.

Last step is no enable Rejoiner in order to complete your configuration.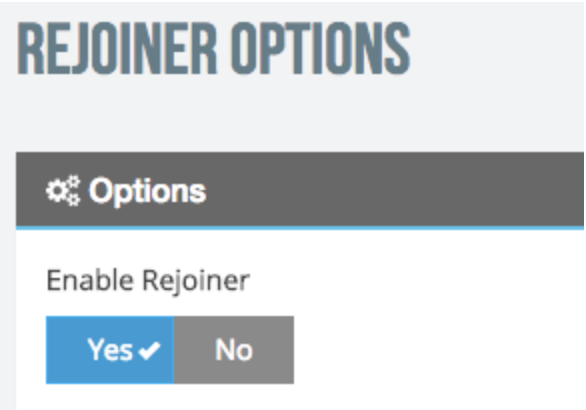 Updated almost 3 years ago
---